About TexTale
TexTale is a fantastic men's wear brand founded last year. Alan-founder of TexTale, has worked as an executive for one leading relative brand. Alan is a kind of data-driven, with eyes on customers always. He is trying so many methods and tools to understand his customers from demographic to personal interests, he is enthusiastic about building products that people love.
I brought a T-shirt from TexTale, which I feel totally different from others. TexTale's fabric is heavy, straight, and dense. I believe men like me will love this kind of simple, great fabric, comfortable stuff. Did I mention water resistance is also one highlight of TexTale?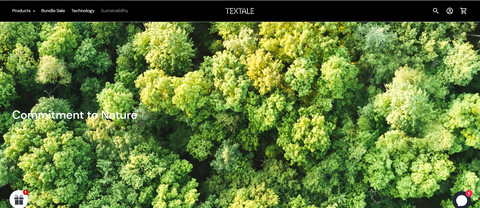 Key benefits
Improve conversion tracking accuracy from 20% to near 100%.
Move faster with realtime data, compare with Facebook "up to 72 hours" data.
Improve customer experience with personal level behaviors.
How your find Attribuly?
Alan:
Currently we use Facebook ads, after my ads manager installed a lot of pixels and settings, I still found that Facebook only displays 20% of my purchase value, not to mention other key metrics like add-to-cart, checkout process, etc.. The inaccurate number makes us blind to ads adjustment.
I have tried Omega pixel, they have a great support team, and CAPI integration. But for conversion tracking, there is still an issue.
How Attribuly works for you?
Then I tried Attribuly, the conversion data is almost exactly the same as Shopify's. I don't know how you guys make this, but seems the data is not impacted by IOS14 and the cookieless issue😀. Another point is that I find the Attribuly conversion data is in real-time, so I can adjust my ads faster. Now I keep on making my ads scalable into a reasonable ROAS.
Every morning I open my Shopify admin first, and then check the conversion path at Attribuly. Since you have integrated spend, and conversion data from Facebook ads manager, so I don't need to go to different ads managers to cross-check the data.
With this kind of personal level data, I know exactly how my customers interact with my marketing campaigns, and what problems they face when they visit our site, so I can keep on improving customer experience.
I plan to connect more channels to Attribuly, such as influencers and other ads platforms. So I have a broader insight into how to optimize my omnichannel as a whole.